Bennett Children's Journal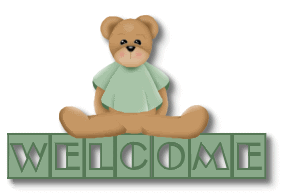 Welcome to the Bennett Children's Web Page. It has been provided to keep people updated about Ciara and Hunter's progress. Tommy had 3 Umbilical Cord Blood Transplants at Duke Medical Center, but he passed away November 25, 2003. Ciara, Hunter and Tommy have Sanfilippo Syndrome which is also called MPS-IIIA. Sanfilippo children usually don't live past the age of 10-13 years old. Ciara is 17 years old and she was diagnosed at the age of 4 She can't walk on her own anymore so she is in a wheelchair. She has a feeding tube because she was aspirating and getting pneumonias. Ciara has been having seizures for the past 11 years and we started her on Tripleptal and it seems to be working. Hunter is 15 years old and he was diagnosed at the age of 3. Hunter can not walk anymore and he has a feeding tube. Tommy was diagosed at the age of 2 and that is when we heard of the stem cell transplants at Duke University. Tommy's first and second transplants didn't work because his immune system was too strong, but the third transplant was successful, he grew 100% donor cells. But, he caught the Adeno Virus which he couldn't fight off and he became an angel on November 25, 2003. For more information about our family you can visit our website at www.facebook.com/mps3mom.













We have a couple of on-going fundraisers that I wanted to let you all know about. We are still selling magazines so please stop by and order a new subscription or renew an old one at MAGAZINE FUNDRAISER. You can also help us out just by shopping on-line. Just stop by IGIVE.COM and sign up using the Bennett Children�s Fund as your charity and we will receive a percentage of everything you purchase on-line!







CLICK HERE TO VOTE FOR ME!!!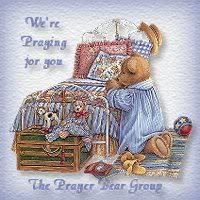 Journal
Wednesday, January 7, 2015 5:16 PM CST
It is with a broken heart that I type the following words

Hunter passed away suddenly and unexpectedly this morning. His mom was by his side and he died peacefully. He is now in heaven with his little brother Tommy. Please pray for John, Alicia, Ciara and the entire family. All of our hearts are broken.

I will update again when I have funeral arrangements.

With Love,

Alyssa - Godmother
Read Journal History
---
Hospital Information:
Patient Room: We Are Home!


P.O. Box 1423
Ione, CA 95640


Links:

http://www.picturetrail.com/mps3mom RECENT PICTURES OF THE KIDS
http://www.picturetrail.com/gallery/view?p=6&uid=721717& TRANSPLANT PICTURES OF THE KIDS