Caleb's Story - Updates on Caleb
Caleb's Mailing Address

Caleb's Interests - Aubrey's Interests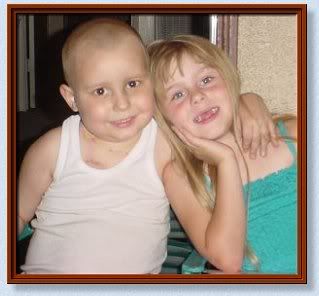 Caleb was born in July of 1999. It was a simple easy birth. I was a single mother having my first child and I was excited. When Caleb was born is when I realized life would be a little more difficult than expected.

Caleb was born with his right foot clubbed it was bent up inward like a U from getting jammed in between my ribs as he was growing. So his struggles began. For the first 2 years of his life we spent in and out of the hospitals and clinics for castings, shoes, braces, bars, and 2 surgeries and he did really well. He started walking at 13 months shortly after the last cast came off he was walking then running.

When Caleb was 3 years old we noticed that he was having difficulties speaking he had a vocabulary of roughly 20 words and having a hard time communicating with anyone. So we took him into a local school and had him tested and found out that he was both learning delayed and speech delayed. So he started going to the school for speech and development classes. He was doing so well in the classes.





On Dec 21 2003 there was a fatal fire in our apartment complex claiming 2 lives. But we found out some interesting news 2 months after the fire. The apartments that we lived in contained asbestos and the apartment was not sealed up at all it had holes all over the place. After the hazmat team came out and started cleaning up the mess and sealed it up properly things were ok for a while then early April we noticed Caleb was starting to get really pale and he was bruising easy and it got worse over Easter break. The Monday after Easter we kept Caleb home due to a lot of running around and we were not sure that we would be back home in time for his bus so we kept him home. That day we all took naps and at 6 pm Caleb still wasn't awake so I sat down and was talking to him trying to wake him and placed my cheek on his and he all but burned me. He was burning up. I got a thermometer from a neighbor and took his temp and it was over 104. There was only one other time he ever ran a fever over 101 and that's when he cut all 4 eye teeth at the same time. So I scooped him up and told my husband I was taking him to the ER find out what was going on. But 9:30 that night on April 12, 2004 they told me he needed a blood transfusion that he was severely anemic and they had to transport him to the closest children's hospital. My husband showed up and I ran home made a few calls to family and packed over night bags for me and Caleb. By 11:30 pm Caleb was in a room in the PICU at Loma Linda Children's Hospital. My husband went home after we were in the PICU and the night went on.

The next morning my dad and stepmom with my 2 youngest siblings came to the hospital around 7:30 – 8 am and saw Caleb. They went to the waiting room when the doctor came into the room and pulled me out because the team was getting ready to install a PIC line into his arm to give him IV and draw blood from and that's when I got the news. The doctor pulled me out and to tell me the worse news of my life. My son had leukemia. I stood there arms crossed starring at my son as the team worked around him to prep him for his PIC line. The doctor just kept talking and all I could understand was leukemia and cancer that's all I heard. After that I ran out to my dad and he says to me "It will be alright we've been through this before" I yelled at him and said "No we haven't!! Caleb has cancer he has leukemia"!!!






My stepmom's mouth I swear hit the floor my brother and sister then 11 and 12 years old all started to cry my dad grabbed me and I was balling. I had to repeat this news to my husband when he arrived at the hospital and then to my mother after she showed up. The family was devastated. Caleb was the rock of our family and he was going through the biggest battle of his life. He was 4 ½ years old to young to go through all this crap.

This all happened in April 13th 2004 this is now July of 2008. The memory of those 2 days will NEVER leave my mind every detail.

Caleb completed his chemotherapy on August 16, 2007 after 3 years 4 months of intense and grueling treatments. Over 50 whole blood and platelet transfusions. The loss of many friends over the last couple years to the disease. Caleb is now 1 year off Chemo and is doing well. He is adapting to being a normal child. Which has been really hard. He's borderline diabetic (from the steroids), his learning disabilities intensified due to being in the hospital more during kindergarten and 1st grade, he's lost a lot of the dexterity in his hands because of vincristine. He also developed eczema because of the methotrexate he took. He's also still gaining weight because the steroids just messed up his metabolism. But he just takes it with a grain of salt and keeps on going. He's taught me so much in his 9 years of life.






During the process of all this our family was blessed with an addition on September 4, 2005 I gave birth to a beautiful healthy baby girl named Aubrey Elizabeth. She is now almost 3 years old and adores her big brother. She I think brought Caleb hope and the energy he needed to keep going. Even though there is 6 years between the 2 they are inseparable. Aubrey loves her big brother and hates when he doesn't feel well. She makes everyone laugh when everyone is down. And the biggest part is she's a 65% match to her brother if he's to relapse. We banked her stem cells from her cord blood.

In the last 4 ½ years our family has become heavy advocates for the Leukemia Lymphoma Society. We want to find a cure so bad. Find something so much better than what is out there. Every year we walk a 2 mile walk called "Light The Night" and in 2005 Caleb was the honored hero for the walk and in 2007 Caleb was honored hero for the pennies for patients program they do. I was also nominated in 2007 for Woman of the Year. Didn't win but hey I had a great time doing what we did. I speak to the schools my son goes to every year I speak to his new classes to let them know what he's gone through I've been asked to speak at schools by his friends in classes parents. Its been a great learning experience.






Now Caleb and I have embarked on a new adventure together. Its called Caleb's Hope. I have been crocheting squares to make patchwork afghans for the kids on the oncology floor of the hospital Caleb went to and once the squares are done Caleb will pick out the 100 squares per blanket and I will put them together. Caleb is also making necklaces and bracelets to go with the blankets. One day our goal is to send a bag of hygiene products to the families in the hospital as well. Being as we have been there living in the hospital for days on end.

Well that's Caleb's story and what we are up to now. Please read on about Caleb and Aubrey and their likes and dislikes.



A.L.L. LEUKEMIA !!!





If anyone comes across this page and wishes to send caleb cards or gifties please send it to

476 Madrid St.
Hemet, CA
92545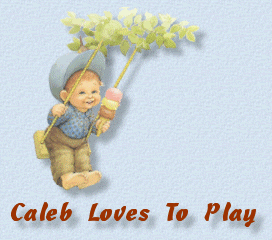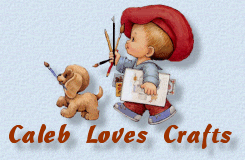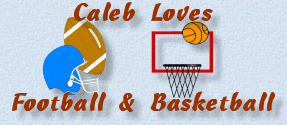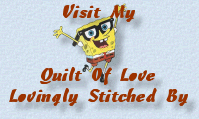 ANGEL TOTO
CLICK HERE






This is Us.
My husband Gaylen Me and Caleb
when Caleb was originally released from the hospital on May 18th 2004.




THE INs AND OUTs Of Caleb

Child's name Caleb G.

Child's Date of Birth. 7/17/1999

Child's Main Diagnosis Acute Lymphoblastic Leukemia

Secondary Diagnosis/problems Club Foot
and Severe speech and learning, borderline diabetes, eczema

List any physical limitations the child has.

Being able to run like a normal child
as well as has a hard time walking at times even 4 ½ years later.

Parents' Names Shannon and Gaylen S.

Caleb likes a number of things he likes to color and do crafts especially when he can glue things. He likes to watch cartoons and play video games. He collects pokemon cards.. He loves pokemon items.

Caleb has 4 step siblings John who is 30 and was a sergeant in the Army and Eric who is 29 and currently overseas in Germany he is a field medic and is Sergeant first Class in the Army. Christina who is 27, and Steven who is 25. Caleb is also an uncle. Lauren is 11( John daughter), Nicholas is 8(Christina's), Jaiden is 5(Christina) and Mitchell(Eric) is 6, Zon (Eric) is 3, Zoe is 2 (Eric) Jacqueline is 7 mo(Christina) and Cash is 3 months (John).

When Caleb was taken to the hospital and we found out that he had leukemia it was a large devastation on our family. We have all had to learn how to cope and deal with Caleb being in and out of the hospital. Especially my husband and myself. Its been extremely hard on us. financially emotionally and physically. Caleb has spent so far to date over 6 months in the hospital since his diagnosis. When he is hospitalize I spend nearly the whole time there with him coming home on occasion to deal with the bills and to get a lil rest from being at the hospital. And Caleb just sucks it all up. He actually likes being there minus all the tubes. He gets so spoiled with the staff and visitors when he's there.

Caleb is the glue to our family he is the first grandbaby and great grandbaby (biological) in our family and since he's so close to the main members of the family he is overly loved and cared for. So you can imagine what this has done to our family.

INS and OUTS of Aubrey

Name: Aubrey S.

Born 9/4/2005

Aubrey loves to watch noggin, blue's clues, learnings new things. She is a very smart girl knowns her ABC's and counts to 15. She knows her colors and shapes. And is the apple of her brothers eye. She was a very suprising addition to our family and a much welcomed one as well.

Aubrey is happy and healthy and I wish she could be in headstart but still has 1 more year before she can be. We are currently working on potty training with her.

If you want to know more about Caleb please mark this page and I will update as much as possible.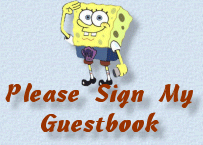 CLICK HERE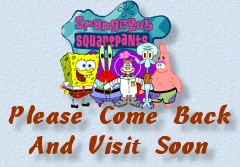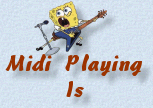 HOKEY POKEY

Journal
Tuesday, March 3, 2009 9:00 PM CST
Well its been a while since I last updated things have just been extremely insane lately alot of family drama going on and trying to get everyone situated including ourselves. On Feb 16th we were served the lovely 30 day notice not due to not paying rent or anything its because the owners of the house are moving back from PA. So its left us scrambling to find a new place. But with luck and great property management that felt so crappy at how this all happend helped us find a new house to rent which we move into this weekend. Calebs excited because his new room will have double doors to enter it and is pretty big compared to his tiny room he has now. Aubrey will be a whole other story trying to get her to sleep in her own room because the minute we walk out the doors to the old house her toddler bed is NOT coming with us. well it will but she wont know it and wil be placed up in the rafters so she cant see it.

The boxer doggies are having mega issues with all the boxes and things dissapearing all the time and they are so confused.

But hopefully the transition goes well and quickly.

Our new address is on this page so please send cards and stuff to the kids because right now they really need it with the transition of this move.


Read Journal History
---
Hospital Information:
Patient Room: XXXXXXXXX

Loma Linda Children's Medical Center
11234 Anderson St
Loma Linda, CA
909-558-8400

Links:
http://www.makeachildsmile.org Caleb's the feature child for the month of Aug.

http://quiltsoflove.com/quilt_2004/caleb_S/caleb.html Caleb's Quilt of Love