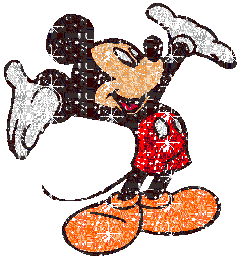 WELCOME !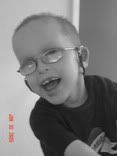 Hi my name is Collin!
I was born on the Fourth of July!
I am 7 years old. I am a BIG brother,
I love books, and I love to be "out"!
I am a very special boy!
I was born with a very rare
disorder called Trichothiodystrophy.




I was born on the fourth of July and came in with a bang and have been that way ever since. I was premature when I was born and came out bright red. My parents soon found out that I had something called Icthoysis. Icthoysis is a skin disease that consists of dry, scaling skin that may be thickened or very thin. In my case it is very thin. When I was in the hospital my parents also found out that I had bilateral cataracts.




When I was only five months old
I had my first surgery.
I have since had four
more eye surgeries in total.




By the time that I was ten months old and I could not hold my head up or roll over my mom new that something was wrong. She went to the doctor for answers but he did not have much to say. So, my parents set out to find an answer. They went to two different hospitals that gave up right away. I think they were just to scared because they new it was so rare. Or maybe my good looks intimidated them who knows. Luckily we found great doctors at Cedars-Sinai Medical Center. They did some test on my hair. You see I have brittle hair that breaks off and will not grow. Anyways, from the test they were able to come back and say "we think your son has Trichothiodystrophy". My parents were happy and sad. They said it was nice to have a possible diagnosis but at the same time no one knew anything about TTD.




The next summer I went to NIH
in Maryland with my parents.
While we were there they clinically
diagnosed me with TTD.
They were able to answer some
questions but TTD is so rare
that there is still a lot of unknowns.




Since then I have had six more surgeries on other things. My parents were told that I would never walk or crawl... good thing I didn't hear it because I am walking with a walker now! I am deaf in both ears and wear hearing aids. It is so nice now that I can hear. Some times my little sister is a little to loud but I still love her! I am a very happy little boy that has a never give up attitude!
At school I have LOTS of girlfriends.
I am a little Romeo!
Thank you so much for stopping
by to learn more about me and TTD.




Please be sure to sign my guestbook to
let me know that you have been here.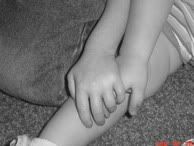 To: Collin
From: Mommy

I often sit and wonder

I often sit and wonder what you would say.
I have a feeling that you would talk for days.
Would you tell me that it hurts so bad,
Or would you say I love you mom and dad?

Don't worry my son I know what you want to say
You tell me in your own special way.
The way you wrap your arms around me tight.
The way you smile as we cuddle every night.

I often sit and wonder what you would want to be.
I have a feeling you would say
I just want you to be proud of me.
A teacher, a great leader, a sales man or a fireman?
But there was someone who had a much bigger plan.

Don't worry my son I know what
you were sent here to be.
A special gift to love and cherish just for me?.
No, you had a special mission from the day of your birth. A special angel sent to teach of peace
and love to all of us on earth.

I often sit and wonder how I can be so blessed
And If I am passing this very important test.
To love and protect someone so special and dear
To trust in God's will and trust that he is near.

Don't worry my son I will walk beside you every step
And when you are weak in my arms you will be kept.
You are my special angel and were sent to me on loan
But for all eternity a family we will be known.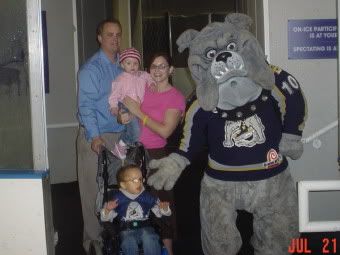 What is Trichothiodystrophy you ask. Trichothiodystrophy (TTD) is a rare genetic disorder that involves the production of abnormal brittle hair, Icthyosis, physical and developmental disorders. It can also involve ataxia, stunted growth, skin sensitivity to light, and to UV rays.

TTD is a seriously disabling disorder with a severe skin affliction and serious developmental defects and growth retardation. It can also cause immune deficit cells, premature aging in facial features, cataracts and dental abnormalities, poor weight gain, Autistic characteristic such as irritation to high frequency sounds, and repetitive movements and behaviours.

It is one of a group of diseases - the others being xeroderma pigmenentusm and cockayne syndrome. It is a rare and recessive disorder, and patients can be characterised by symptoms of sulphur deficient hair, and in about 80% of cases, photosensitivity. There have been no reports of association with skin cancers, but patients have been known to have short life expectancy.

In other words I have to be VERY careful when I go out in the sun becuase the sun can hurt me. I have to work extra hard to do things that other people can do with ease. I have to wear glasses so that I can see and wear hearing aids so that I can hear you. I am very small but my mom says that I am like Peter Pan and that I will always be her boy. They say that I might not live as long as other people but I don't believe that. I believe that they will find something to help me grow old with my little sister and best friend Regan. I am often times in pain but my mom says that I am a tough little boy! I have to be careful when I get sick because I can end up in the hospital for a long time. My Immune system is not as good as other kids. Despite all of this I am a very happy boy that loves to play and make friends where ever I go




Collin Loves Disney Land!!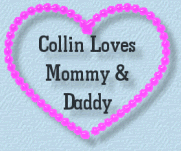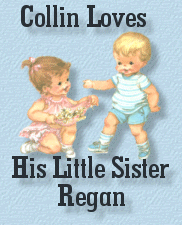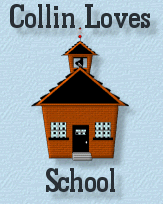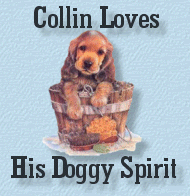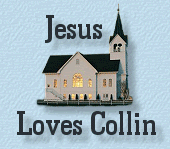 ANGEL BECKY
CLICK HERE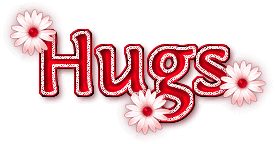 *HUGS* TOTAL!
give collinpresley more *HUGS*

Get hugs of your own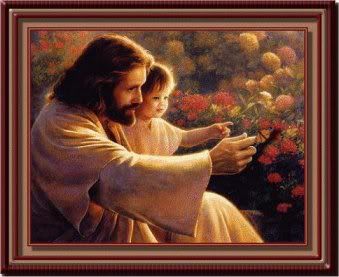 BECAUSE I CALL IT A CHALLENGE RATHER
THAN A CRISIS;

BECAUSE I LOOK AT HARDSHIP
AS OPPORTUNITY INSTEAD OBSTACLE;
BECAUSE AT THE END OF A MATTER,I ASK, "WHAT WILL I LEARN FROM THIS TO MAKE ME BETTER?";
BECAUSE I TAKE A DEEP BREATH AND DO THE DIFFICULT THING FIRST;
BECAUSE MY COURAGE DOES NOT DEPEND ON THE WEATHER, THE ECONOMIC FORECAST OR THE WINDS OF WHIM;
BECAUSE I KNOW THE MOST SIGNIFICANT ELEMENTS IN MY DAY ARE LAUGHTER, LEARNING AND APPLYING MY FINEST EFFORTS TO EACH ENDEAVORS;
BECAUSE OF THESE THINGS EACH MORNING IS A PLEASURE AND EVERY DAY PASSED IS A SUCCESS-----

MARY ANNE RADMACHE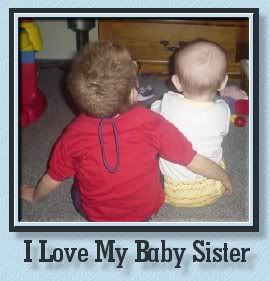 COLLIN'S FAMILY PHOTO SLIDESHOW !
GREAT PHOTOS ! COME SEE !
CLICK HERE







Where Are the Parents?
By Sue Stuyvesant

Where are the parents? They are on the phone to doctors and hospitals and
fighting with insurance companies, wading through the red tape in order that
their child's medical needs can be properly addressed. They are buried under a
mountain of paperwork and medical bills, trying to make sense of a system that
seems designed to confuse and intimidate all but the very savvy.

Where are the parents? They are at home, diapering their 15-year-old son, or
trying to lift their 100 lb. daughter onto the toilet. They are spending an
hour at each meal to feed a child who cannot chew, or laboriously and carefully
feeding their child through a g-tube. They are administering medications,
changing catheters and switching oxygen tanks.

Where are the parents? They are sitting, bleary eyed and exhausted, in
hospital emergency rooms, waiting for tests results to come back and wondering:
is
this the time when my child doesn't pull through? The are sitting patiently,
in hospital rooms as their child recovers from yet another surgery to lengthen
hamstrings or straighten backs or repair a faulty internal organ. They are
waiting in long lines in county clinics because no insurance company will touch
their child.

Where are the parents? They are sleeping in shifts because their child won't
sleep more than 2 or 3 hours a night, and must constantly be watched, lest he
do himself, or another member of the family, harm. They are sitting at home
with their child because family and friends are either too intimidated or too
unwilling to help with childcare and the state agencies that are designed to
help are suffering cut backs of there own.

Where are the parents? They are trying to spend time with their non-disabled
children, as they try to make up for the extra time and effort that is
critical to keeping their disabled child alive. They are struggling to keep a
marriage together, because adversity does not always bring you closer. They are
working 2 and sometimes 3 jobs in order to keep up with the extra expenses. And
sometimes they are a single parent struggling to do it all by themselves.

Where are the parents? They are trying to survive in a society that pays lip
service to helping those in need, as long as it doesn't cost them anything.
They are trying to patch their broken dreams together so that they might have
some sort of normal life for their children and their families.

They are busy, trying to survive.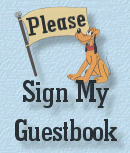 CLICK HERE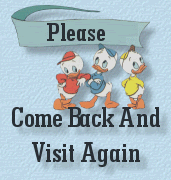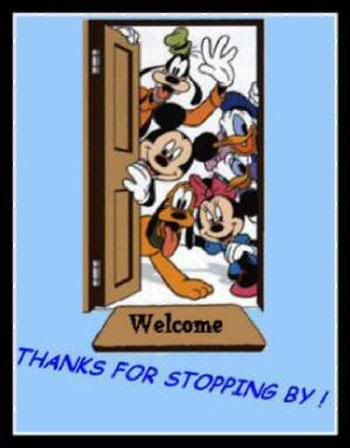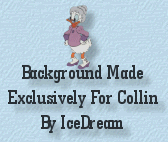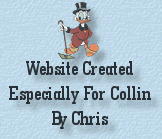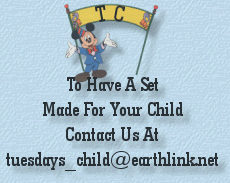 ZIPADEE DO DAH

Journal
Friday, January 11, 2008 11:01 PM CST
Ok, let me start off with a HUGE sorry for not explaining sooner why there has been a lack of updates. We had someone that found us through Caringbridge that was just a little to concerned about Collin... If you understand what I mean. We had to take a break and hope that this "concerned person" would go away. That has happened and after a VERY long break it is time for me to get back to my Caringbridge family!! I am so sorry that I have not been around. Things have been so crazy. We are moving Collin into another school and I have been fighting the school district. They have been a little neglegent. We have also been fighting the state about some of his services... or lack of. It just seems like when it rains it poors. We are also excited that we will be heading back to the National Institute for Health in Maryland in April. They have the BEST doctors that are doing research on TTD. This will be our 3 trip out there. Anyways, I have to keep it short tonight but promise that I will be back! I have also started a family blog... presleyfam.blogspot.com
Thank you all for your support even when we were away!!
BIG HUGS,
Julie
(mommy)
---
Links:
http://TTD-support@yahoogroup.com TTD Support Group
http://fgb.org Foundation for The Junior Blind
http://www.scalyskin For more information about trichothiodystrophy or any other form of ichthyosis, contact the Foundation for Ichthyosis & Related Skin Types