Ashlee - 2002
Welcome to Ashlee's Web Page. We have created this website to keep friends and family, near and far, updated about our little miracle.
---
Ashlee Connie Kae Sammons
Born: Friday, September 22nd 2000 at 3:23 p.m.
Weight: 1 pound, 6.9 ounces Length: 11 1/2 inches
April 2002 ~ NEW PICTURES!
Journal
April 7th, 2002
Just a short little update....

For the most part Ashlee is staying healhty. Had ear infection a week ago, which slowed down her eating. She weighs 17 pounds, 1 ounce. We tried measuring her this morning, so this is approximate...28 inches!!!!! She is really starting to look grown up!

The Easter Bunny was very good to Ashlee. We had the excitement of watching Ashlee take 2 little steps all by herself!!! She has also discover the culligan drinking water cooler in the kitchen, she thinks it is fun to play with!!!!!! She is quickly learning that it is NOT a toy!!!!

We head to Omaha this week. Will update you with any new news!!!!

NEW PICTURES!!!!!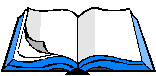 Look at past journal entries
---