Jacob preschool to grade 8
Welcome to our Child Web Page. It has been provided to keep people updated about our Child.Jacob was diagnosed with Acute Myeloid Leukaemia with 16/21 marker on the 1st of November 2003 and relapsed on the 22nd of September 2004 jacob is the youngest of our four children he is sport mad and very active.he has the strangest sense of humour loves animals most styles of music and funny movies he also loves to cook he is spoilt rotten by his big sister jacinta,and brother jonathon and is best mates with his brother ryan.
Jacob Michael Scott McLeod-Steinmetz was born on the 17th of June 1991at 6:00am
Weighing a healthy 8pounds 9oz.jacob made his way into the world in a hurry and that is they way he was from that day on, in a hurry to do as much as he could. He walked early, could ride a bike when most kids are still on tricycles. He had many loves in his life his family, Soccer, all the lord of the rings movies, his animals. Our Jacob never did things by ??s, if he loved you, he loved you with every beat of his heart. He played soccer as if every game was a grand final, win or lose he came off the field with a smile he just loved to play. Rain, hail or shine he was out there kicking the soccer ball with his brother Ryan. Those of you who know our Jake know how fanatical he was on anything to do with "Lord of the rings' his room is covered with anything to do with the movies even taking down all of his trophies, ribbons and medallions to make room for his posters;-). our Dogs, cats and fish were his pride and joy he is a very gentle kid. But all boy ;-)
When Jacob was diagnosed with Acute Myeloid leukaemia on the 1st of November 2003. Our world was sent into a spin the rest of us fell apart but not Jake he took it all as an adventure he was determent to fight and fight he did,
He had set back after set back he was unable to finish his rounds of chemo due to a fungus (Aspergilus) that almost took his life how he fought!..6 months of remission gall stones, almost loosing his eye. he fought. never once asking ?why me?? he relapsed in September 2004, again he fought. He had a Bone marrow transplant in November 2004 every thing seemed to be ok until his 93 day L.P and BMA (February)it showed that the leukaemia was back. we were told to go home and make arrangements. When we told Jacob that he was going to die, he! Was more concerned about his brothers and sister then himself. Jacob was determent to live each and every day to the fullest and he did for four more months. he defied the doctors(they wanted his to roll over and give up)and kept fighting until finally the damage the medications had done to his liver and the leukaemia was to much for his body to fight anymore Our Jacob died at home in his own bed as far away from the hospital environment we could get him, 1 day before his 14th birthday . 16th June 2005
Jacob has left us with the knowledge that true courage and strength exists that there is joy in the smallest of things and his smile could light up a room. Jacob truly is a hero in so many ways he wasn't beaten by the leukaemia or by the doctors he kept his sense of humor his love of life and neither of them could take that from him .we are proud to say we knew and loved him .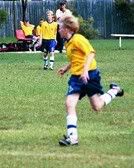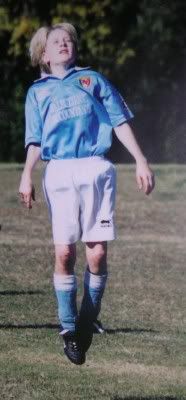 Jake Capalaba Academy team Jake Brisbane city U11DV1 Jake age 6 Mooroondu Capalaba bull dogs ;-)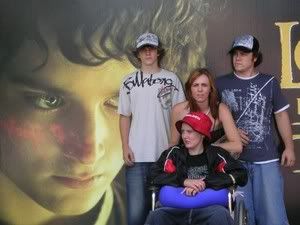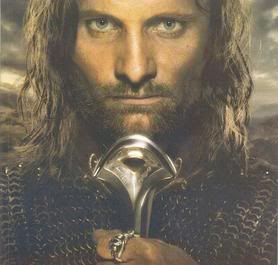 Thank you to jacob's BonemarrowDonor.
we don't know who you are but you will always be in our hearts x x
Become a donor and save a life

Bone marrow Donor Australia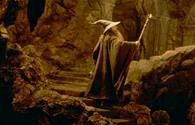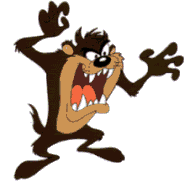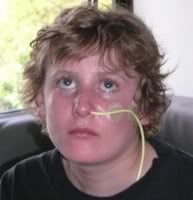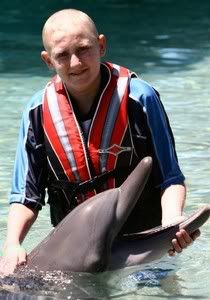 Sea world Jacinta Jake Sydney Zoo 2005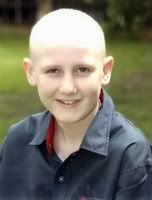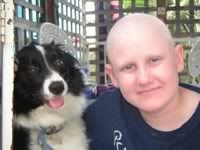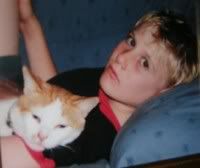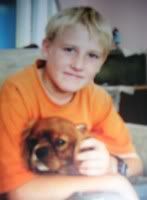 Quilt of memories





Big Brave Banners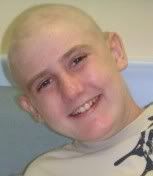 "You know you're the parent of a kid with cancer when....
Kids with hair look strange to you! ;-)
You can sleep anywhere and anything that reclines more than 15 degrees looks 'comfy' ;-)
You don't realize the sharps container is on the kitchen table until half way through dinner ;-}
You enjoy the trip to the hospital at 3am because there aren't any cars on the highway ;-)
You hear a truck backing up and think it's the IV alarm beeping ;-)
Med students ask to borrow your notes ;-)
You wrap presents and packages with surgical tape ;-)
Waiting for an hour doesn't seem a long time anymore compared to the wait at the doctor?s appointments-
You have syringes in your cutlery rack in the dishwasher
Every little thing can make you cry but this list has you rolling on the floor ; -)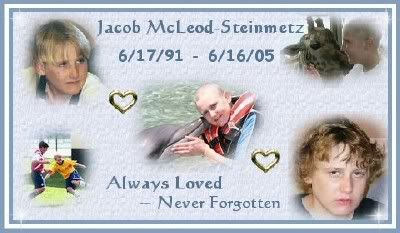 The difference between the impossible and the
possible lies in ones determination..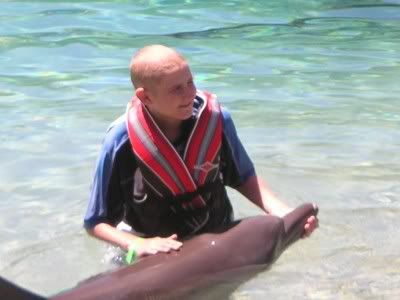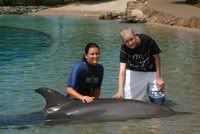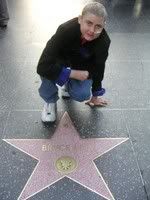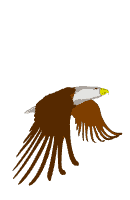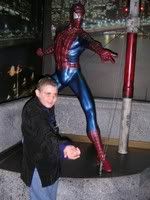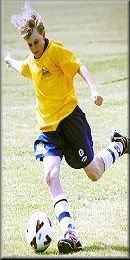 Jacob in action



When a child is diagnosed with leukaemia, their life is turned upside down overnight. Together with their family, their lives begin to revolve around the hospital for months and even years. In addition to the physical side-effects of treatment, nausea, hair loss, stomach problems mouth and stomach ulcers, there are many other problems which result from this treatment - resulting from time out of school, and lengthy periods away from friends.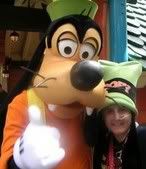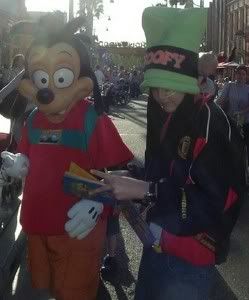 * * * * * * *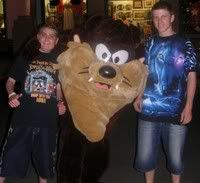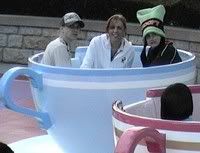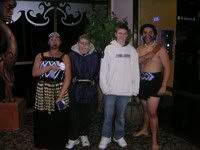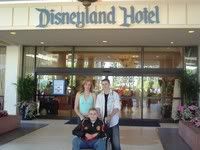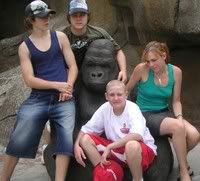 Though we know heaven has welcomed a very special person?
Our Hearts still feel the sorrow


Our Angel Children


Thank you Corol ^i^Michaels Mum
And the lord replied
My precious child, I love you and would not leave you during
Your times of trails and suffering.
When you see one set of footprints it was then that I carried you.
**************************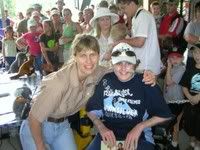 Jake and Terri Irwin , Jake with Matt James Australia zoo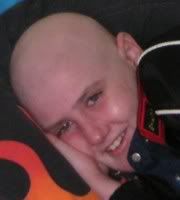 ***********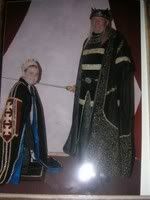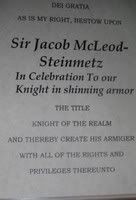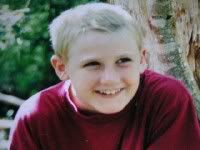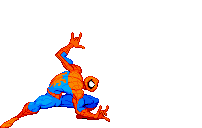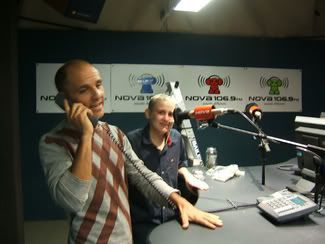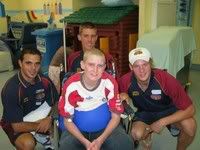 Carl Baron and Jake at Nova Brisbane Jake with the Brisbane lions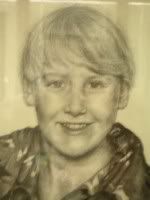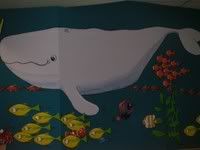 The Drawing of Jacob by Barry (RBCH) Jacob with the whale painting with his name on it outside banksia ward RBH


CLICK HERE


Jacob's Memorial site QOL Memorial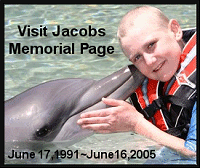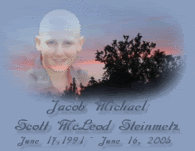 Jacob's Christmas page

St Patricks day page

Easter Page
Journal
Thursday, June 11, 2015 5:35 AM CDT
https://youtu.be/gOiUk-RdNkQ


16th June 2015
Today marks 10 long years since our Jacob left us
Our lives have never been the same since he took his last breath
And I felt his beautiful courageous heart beat for the last time
So many things have changed since Jake left us
We have had a new addition to our family ,,Jacob would so have loved being an Uncle
In so many ways Makayla reminds me of him .. He would have gotten a kick out of that ..
I think he would have spoilt her rotten as well .... Jake always wanted to have kids one day
We have lost pets and family members , gained new pets as well
Life has gone on but there will always be this empty place in my heart
Where he should be ... We should have been able to watch him grow into a man,get married have
Kids and a good long life a future ....
"leukaemia" to that way from us
Today we will visit the fields where we placed his ashes and down to the point for lunch as we do every year
This year though Ryan has flown home and Jacinta has organised a plaque to be placed on a bench over looking the bay
Where we will sit and watch the sunset
I hope other's enjoy the bench and hopefully think of a young boy taken to soon from all of us
I love you Jake ..
To the moon and back ,to the galaxies and beyond infinity plus 1


17th June 2015
Sending birthday love and wishes heaven bound for our Jacob on what should have been his 24th Birthday
We have missed so many birthdays
Today we will celebrate Jake's birth ,
Love him and miss him as we do every day
Happy Birthday Jakey Michael Scott
We love you to the moon and back To the moon and back ,to the galaxies and beyond infinity plus 1
And you can't beat that

Mum
Leukaemia Sux!
Go Gold ribbon for childhood cancer awareness
Read Journal History
---
Links:
http://www.grsites.com backgrounds and boarders
http://www.marrow.org/ Bone marrow
http://health.groups.yahoo.com/group/ForeverInOurHeartsAfterLeukemia/ support group for people that have lost kids to Leukaemia