Craig Johnson
This is a page for Craig, and all of his friends and family who love him and care about him. We will try to keep this site up to date with any new status and information that we can provide.
Journal
Wednesday, March 10, 2004 2:25 PM CST

Thanks be to God! Craig is leaving the hospital today and will go home to recover.

Craig wants you to know that he is endlessly grateful for your cards, messages, prayers and support. They have helped carry him through this very painful and frightening time.

Faith, hope and charity. You've made these words come to life for us these past two weeks.

Two weeks....it seems much longer. How quickly we can be forced to reexamine our priorities, think deeply about our lives, and rally around one we love. The rallying has been uplifting to say the least. Thank you.

And now....how will Cindy fare as a nurse? THIS ought to be interesting!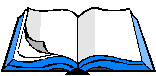 Look at past journal entries
---
Hospital Information:
Abbott Northwestern Hospital