Gregory Robert Tolaas
Welcome to Greg's web page. It is our hope that the words from the journal pages and/or guestbook entries have brought you comfort, peace, and inspiration. The website will close with the close of the day...
Journal
Saturday, February 7, 2004 11:17 AM CST
Friends and Family,

Today a dear and wonderful friend of Greg's, and our family's, died after a three plus year struggle with cancer. Ginny left behind three beautiful girls...her Lambies, as she called them...and an incredible family who loved her into Heaven.

I know in my heart that Greg held tight to Gin's hand and walked her to and through the "pearly gates" to show her the wonders of it all. It seems fitting that on this five month anniversary of Greg's death, his good friend would join him.

Today, on this final day of Greg's CaringBridge website, the Tolaas family thanks you for your unending love, support, and prayers. It is truly what has lifted us up and carried us through thus far. I so boldly ask for continued prayers, not only for our family, but also for the Kelley's (Ginny's family)...most especially Gin's Lambies ~ Rosie, Lily, and Josie...as they walk a similar path of hurting and healing.

I have a quote next to my computer that reads ~
gratitude: Give thanks for unknown blessings already on their way.

In my parting words, along with giving thanks for you family and friends...blessings indeed...I also give thanks for the unknown blessing of CaringBridge. You have provided Greg and our family with an amazing gift of "heralding" and "healing" with the use of the website. I ask that any and all whom have touched our lives through CaringBridge...and last count that was 240,000 ...contimplate a contribution to CB to keep it going. What an amazing gift to so many.

With all said and done, we Tolaas' say a final and heart-felt good-bye, wishing for each and every one of you peace, abundant blessings, and all good things.

Beth, Maureen, Tim, and Laura

(The website will close with the close of the day...)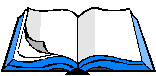 Look at past journal entries
---
Links:

http://www.churchofstphilip.org/ The Church of St. Philip


---

Your gift will help millions of people stay connected with friends and loved ones during challenging times.
---
This page has been viewed 244462 times.
Site Sponsored by:
CaringBridge and its contributors
Note: The foregoing information was authored by the patient, parent or guardian, or other parties who are solely responsible for the content. Such announcements or their content are not necessarily endorsed by CaringBridge, Inc. or any sponsoring agent. This information does not confirm that anyone is or was actually a patient at any facility.