Made with My Cool Signs.Net




Welcome to Megan's website. We started this website to keep our family and friends informed about Megan's journey. And what a journey it has been! Megan was diagnosed with hydrocephalus at our first ultrasound. She was born screaming on June 1st, 2004, and has been doing that since! She started having seizures when she was three weeks old. She was being treated for her first shunt infection at the time. She has had 2 infected shunts, a failed ETV, and some eye surgeries, as well as tubes in her ears. She has other abnormalities of her brain in addition to the seizures and hydrocephalus. She has also been diagnosed with CP.

Despite these labels, Megan is a true miracle! She has defied the odds since we found out about her hydro. Has life been easy? No! But because of our faith in Jesus, our trust in God, and the power of prayer, Megan is walking, talking proof that miracles happen. Now come along for the journey with us!

Sign our guestbook and let us know you were here!



My Montage 4/27/08



Megs 18-step & the mommy interview!



Megan walking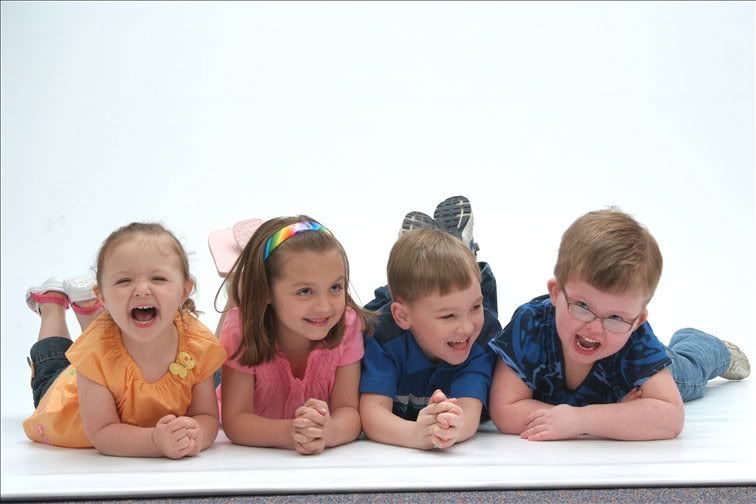 Sign up for e-mail updates below!














Here is a song that I wish was on playlist.com... Steven Curtis Chapman sings it. It is called Proud. I am in LOVE!

Strike three, bottom of the ninth
and you were batting back the tears
Feelin' like you let the whole world
Down, Down, Down

You and me, drivin' home in silence
I was searchin' through my words
Tryin' to find the perfect ones
To say out loud

Well, I don't remember
What it was I said to you
But I remember what it was
I wanted you to hear

Proud, I'm just so proud
I don't know how to say it any better
Proud, you make me proud
Win or lose, well it really doesn't matter

'Cause you step up to the plate
Swingin' for the fence
You're gonna change the world around you
I'm convinced
Just look how you're changin' me

We both know that sometimes
You make me crazy
And we both know that sometimes
We let each other down

But I want you to know whatever you do
Just because you are you
You will always be makin' me proud

I don't know how to say it any better
Proud, you make me proud
And win or lose, well it really doesn't matter

'Cause you step up to the plate
And swing for the fence
You're gonna change the world around you
I'm convinced
Just look how you're changin' me

You're making me proud
You're making me proud
I'm so proud




Journal
Tuesday, January 11, 2011 11:12 AM CST
Wow. It's been a really really long time!

Megan is doing well in first grade. We still have behavior struggles, we still have sensory struggles, but she is doing well. We are still doing sensory therapy once a week and that is doing wonderful things for her. She has been doing well keeping the seizures at bay, even though I still think she has little "blips" of seizures that throw her off now and then. We added a medication to her daily meds that helps her sleep better, and that has been wonderful.

Jack is loving second grade. He is learning so much and reading so well that he makes us proud.

I am substitute teaching for three schools. Some weeks I am very busy, and other weeks I am really not. The inconsistency drives me crazy. I have applied for two jobs for next school year and keep checking daily to see if something else is available. I really long to have my own classroom.

Chris is still at his job... hating it but still there. They had a student go missing in early December and that has added a lot of stress to his already crappy job.

We are doing well... which is why I guess I hadn't updated in so long! Thanks for checking on us, whoever you are!

Heather
Read Journal History
---
Links: