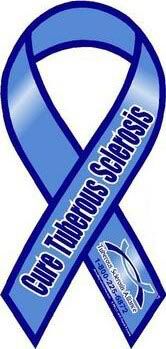 We intend for this site to not only give updates on our precious little angel but to hopefully provide more information on this disease and raise awareness.

It is our battle to get the best care for Arianna but also for the millions of people in this world that have Tuberous Sclerosis. If someone needs more info about TS please direct them to Arianna's site or the Tuberous Sclerosis Alliance Click Here. Or you can EMAIL US and we will gladly share what we know. But like ever child, everyone has to remember no 2 cases of TS are alike.

Please pass Arianna's story & website along so more people can know and understand Tuberous Sclerosis and what many face each and every day.



Famous quote by Ronald Regan (1980's):
"When life buries you in more than you can handle, just dig."
As parents of a special child we find ourselves diging alot, either through medical information to help Arianna, through the experiences of other TS parents, and just through life itself for a better life for not only our TS child but the millions of others that are in the world.

We will continue to dig for a cure!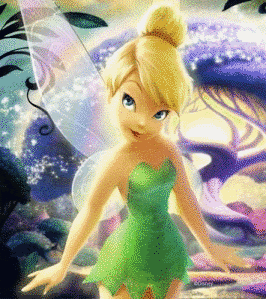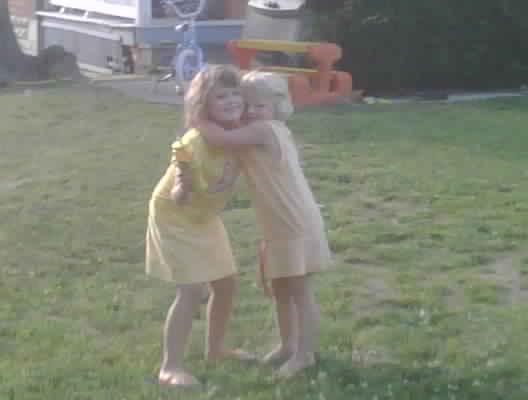 How has Tuberous Sclerosis effected Arianna?
She had a tumor in her heart called a rhabdomyomathat was removed when she was 4 days old **THANK YOU DR NORWOOD with out you, our sunshine wouldnt be here with us today** and now has a VSD~Venticluar Septal Defect (hole in septum) Aortic Valve Leakage,damage to her Mitro Valve as well as her Pulmonary Valve and an aneurism on the left ventricle wall because of how the tumor was laying against the heart muscle. When the tumor was removed it collapsed. Arianna has to have heart surgeries thru out her growing life in order to correct these problems. She had an Aortic Valve transplant done June 2006 and will need more over her life time.
Arianna has three different tumor types in her brain that effect her with slight delays, uncontroled seizures and some motor skills issues.
She also has Poly Cystic Kidney Disease, which is cysts in the kidneys and has multipule tumors in both kidneys called angiomyolipomas or AML's, which thankfully havent become to be a problem, but w/ TS you never know when it will stop being simple and move quickly to problematic. Arianna also has a very low immune system. We dont quite know if it is a part of the TS or if it is because she is a cardio survivor, or both. But when she gets sick it isnt for a day or so, its for weeks. On the outside of her little body the only thing that would lead you to beleive she has anything going on is a few skin patches called shagreen and also some ashleaf spots. They are spots that have no color, which look different then the other skin around it. You'd miss them if you werent looking for them, unless she is out in the sun and then they are pretty clear. Then is the scar going dowin her chest and the few from her pacemaker wires and chest tube. Her chest scar is healed pretty well and is now a faint line, but the rest is still very visable.

BUT, even w/ these things on the outside, does she look like she has a horrible monster inside her? Does she look any different then the kid next door? No? Thats one of the reasons we started this website. People often think of people who have disabilities and disease's as having a certian look, hopefully by coming here that will clear up alittle of the sterotypes that are in some minds. Arianna looks and acts for the most part like a typical child on a mission to wreck havoc and be cute and smilily to get out of trouble. She has a huge heart (no pun), loves God,family, lifeand almost everything it has to offer, but she is also 1 out of 5000 people that have Tuberous Sclerosis...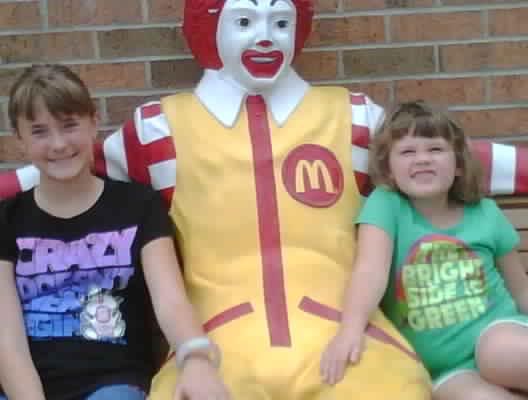 :)